This is going to be so much fun. And so much WORK.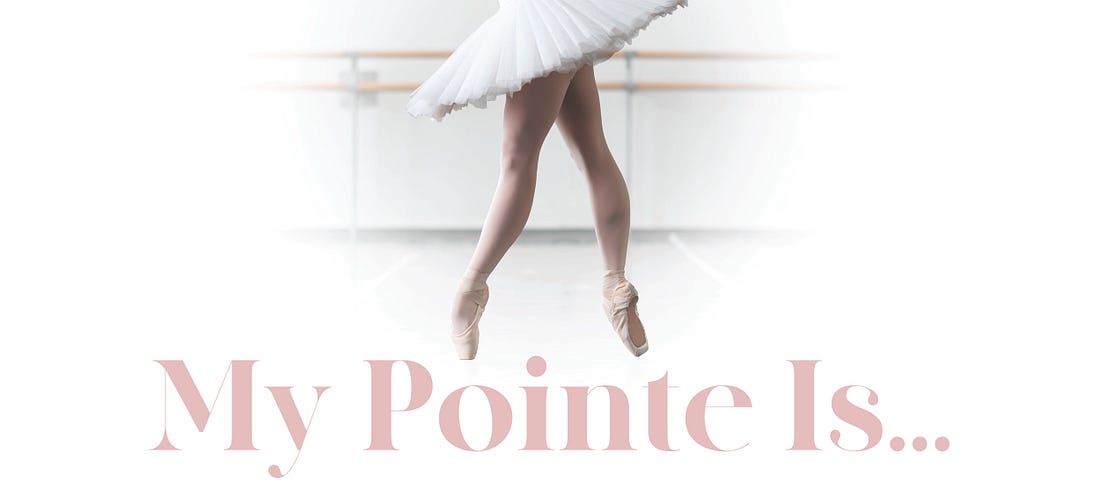 Thank you for subscribing to this newsletter, a weekly backstage look at the process of writing a book about gender, power, and ballet.
Turning Pointe is my first book, but it's not the first time I've embarked on a long-term research project that resulted in a book-length piece of writing. Five years ago, I wrote a doctoral dissertation about romantic comedies, and here's what I learned from that process: it's lonely, and there are long stretches where it feels like you aren't achieving anything. But it's less lonely, and feels a little more gratifying, when you can share little bits of what you're learning with people along the way.
That's what I want to do here. I'm going to find cool things in obscure ballet books, and interesting dances on YouTube, if they aren't going to make it into the book, I'm still going to want to share them with someone. And sometimes, if I'm feeling introspective, I'll break out photos of me as a baby ballerina. Like this:
That little ballet-loving weirdo grew up into a big ballet-loving weirdo. And this ballet-loving weirdo is writing a book. It's going to be so much fun, and so much work, and I'm glad I get to share it with you.
Cover art by the talented and radiant Callie Reger.